The toughest jobs require you to face unpredictable conditions, like immediate dangers or high-stake situations. This may make you think of intense careers, like being a military general or a firefighter.
And according to Forbes' list of the 10 most stressful jobs, you're not wrong. But you might be shocked by what else made the list: public relations executive.
Anyone who's spent time at an agency should understand why. The pressure to do more with less brings new meaning to the phrase "survival of the fittest."
Your agency is responsible for everything, from competitor analysis and tracking ROI to media relations and social, all while keeping clients satisfied and employees from running out the door.
It's no wonder you like your coffee strong! Fortunately, monitoring clients (and their industries) doesn't need to be its own full-time job.
Your PR agency needs a social listening tool, and here's why.
Spend less time monitoring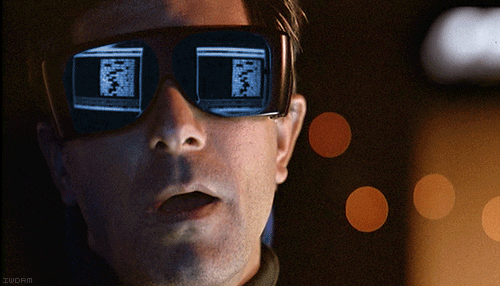 PR execs are constantly on the move. There's no time to stay glued to your desktop when you have umpteen meetings scheduled and onsite events to be at. You need to be able to multi-task.
Listening tools deliver alerts to you wherever you are - on the phone or in the office. No need to manually check social media or your niche publications.
[Tweet "Using a listening tool means you spend less time listening - it works for you."]
Media monitoring tools crawl the web and social media, providing real-time alerts on whatever you want to know. You can learn about your clients, their competitors, and the industry—in just a few clicks. Instead of taking hours to manually scour the web for brand coverage or media opportunities, you can find them in seconds.
Saving time is especially useful for agencies who struggle with a lack of staff. There's simply not enough time or talent to handle the speed of online conversation manually.
But with a good listening tool, you can monitor all of your clients and their real-time activities from one dashboard.
Offer valuable business intelligence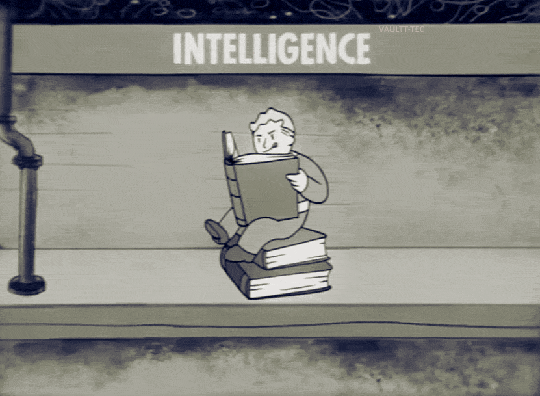 Brands hire agencies to come up with ideas.
Brands hire agencies to come up with ideas. There's nothing your clients love more than when you share your latest recommendations. They want to know what to do to win!
New ideas means knowing about the newest trends. Imagine if your agency caught the re-emergence of print magazines or a new software that became the next Slack, when it happened.
Monitoring industry keywords, important publications, and progressive companies will keep you updated on new innovations.
The competitors already do
Agencies out there are already using media monitoring. Within the last five years, there's been a huge shift in agencies stepping up their game.
This means offering online and social media expertise. In 2010, agencies' revenue grew as much as 33% by leveraging social media. This year, it's expected to grow by an additional 5.7%.
Basically, agencies are figuring out how to fill a rising need for their clients.
Because if you're not monitoring — someone else certainly will.
Measure brand exposure
Staying on top of brand coverage the minute it appears is a good way to keep clients happy. But listening tools can go further by measuring the impact of your efforts.
Generate reports to track:
The success of press releases, social media platforms, a client's blog, campaigns, videos, and more.
Which effort is getting the most coverage, and where.
Multilingual alerts from different markets.
Customer sentiment or tone.
Tools with sentiment analysis, like Mention, reveal how customers react after a PR tactic or towards a product. Feedback is generally categorized as positive, negative, or neutral.
Your clients may be advertising the wrong features of their product. Or you may discover new use cases for their product that they weren't aware of.
Listening makes it easy to share what clients are doing right and where they can improve.
Prevent a crisis
Agencies know that the question isn't "if" a client will experience a crisis, but "when.""
With about 30% of company crises going international in one hour, staying ahead of the problem is pretty important.
For example, I may or may not be a huge fan of Taylor Swift (I am). She's always doing bold things in the music industry and I love reading people's reactions to it. When her letter to Apple surfaced on Sunday morning, I was pinged instantly.
But imagine if Apple was one of your clients - you would want to see that just as quickly.
Listening tools will alert your agency of an impending crisis. Warnings like a sudden spike in mentions or an industry crisis are received in real time, giving you time to react.
Keep an eye on competitors
Knowing the client's major competitors, what they're working on (or what they aren't), and what makes them unique shows you've done your homework.
Use your listening tool to create reports showing:
Who's performing best on Twitter, Facebook, and other platforms.
Which company has more positive mentions.
What kind of product feedback they get.
Their campaign performance.
Company or product announcements.
General customer feedback.
Imagine seeing a customer complaint or product improvement request for a competitor. That data could help your client on pricing or product design, while keeping you on top of account health.
Reach new prospects
If you're not concerned about booking new business, I bid you a hearty tip of the hat. For the rest of us, that one deal could make all the difference.
Listening tools can help you grow the list of companies you want to represent.
How can you start searching?
Use keywords for your clients' industries.
Follow niche publications.
Watch your competitors to see who they are focused on.
Monitor other agencies or entrepreneurs for opportunities to partner with them.
Find where your clients hang out online and contribute helpful content there.
Listening may also lead you to your prospect's influencers and decision-makers - the very people you'd be pitching.
Share the proof with tidy reports
Your clients want transparency and proof of your value.
Many media monitoring tools come with a side of easy-to-read, automated reports. We've actually already written about how to conduct a competitive analysis in five minutes.
See how well your clients measure up in customer sentiment and brand awareness. Export reports into a PDF or excel sheet, ready to share.
As an agency leader, reports are your way to highlight value and achievements.
Start listening
Employing social listening gives your agency a definite advantage - both for serving current clients and finding new ones. But with the wrong tool, it becomes too time consuming to be worth it.
In order for a social listening tool to improve your business, it needs to provide insight for multiple clients from multiple channels, in real time and after the fact through easy-to-run reports.
Otherwise, you're just paying for a subscription to waste time.
Why do you use a listening tool?